Stephan Pyatnychko – baritone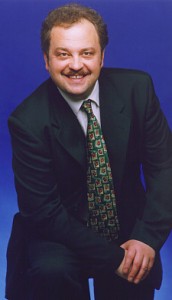 The appearance on the international operatic scene of a truly Italianate baritone commands notice – and Stephan Pyatnychko is such an artist, capturing important debuts and new productions in his first appearances in the West.
Stephan's vocal attributes demonstrate the most thrilling aspects of the Italian baritone: a large, superbly produced and forwardly focused voice, with a rich and warmly biting timbre that cuts through large orchestras and sends excitement through his audiences.
Stephan Pyatnychko made his debut at the Zurich Opera during 2003 season as Manfredo in Montemezzi's L'AMORE DEI TRE RE opposite Samuel Ramey in a new production, followed immediately by a new production of DON CARLO opposite Jose Cura again at the Zurich Opera during 2004.
The Ukrainian baritone made his debut with the San Francisco Opera as Amonasro in AIDA during June 2001, and his debut at the Washington Opera in a new production as Renato in UN BALLO IN MASCHERA during 2002.
He made his debut as Renato in UN BALLO IN MASCHERA at the Deutsche Oper Berlin during the 1994 season and continued with that house during the following seasons in AIDA, IL TROVATORE, LA FORZA DEL DESTINO; while making his debut with the Teatro Municipal, Santiago, as Amonasro in AIDA during the 2005/06 season.
The 2015/16 season finds the baritone singing major romantic roles in Ukraine, Russia, Poland, Hungary and the Czech Republic.