Oleksandr Pushniak – baritone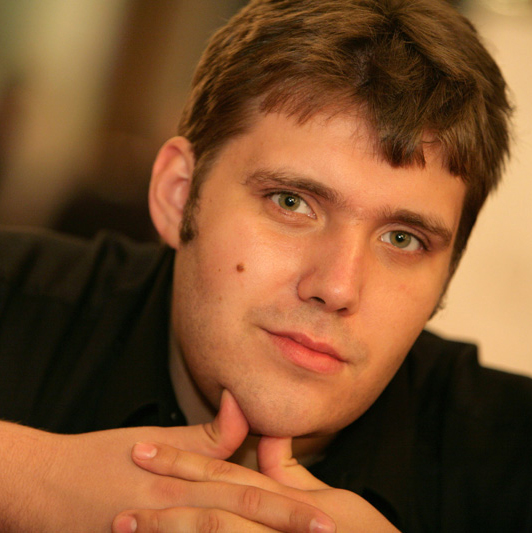 Ukrainian baritone Oleksandr Pushniak has in repertoire a true variety of leading opera characters. With his wide vocal range and exciting timbral qualities his bass-baritone roles encompass Scarpia (Tosca), Kurwenal (Tristan und Isolde), Amfortas (Parsifal), as well as strong baritone roles of Gerard (Andrea Chenier), Renato (Un Ballo in Maschera), Miller (Luisa Miller), Amonasro (Aida).
Since 2011, Oleksandr Pushniak pursues his professional career in Germany performing in theaters like Deutsche Oper am Rhein (Düsseldorf), Staatstheater Braunschweig, Theater Kiel, Theater Magdeburg, Theater Regensburg, and Staatstheater Meiningen.
The 2018/19 season will see Pushniak make his debut with Amsterdam's Concertgebouw Orchestra as King Philip in Don Carlo at the Gut Immling Festival in Germany.
In 2016 Pushniak made his debut as the Dutchman (Flying Dutchman) in the first ever production of Wagner at Singapore's Victoria Theater.
In 2013 he was invited to sing the role of Donner in Wagner's Das Rheingold as his debut at the Bayreuth Festival in Germany followed in 2015 with the role of Donner in concert performances with the Hong Kong Philharmonic under the baton of Jaap Van Zweden (NY Philharmonic), thus making his recording debut in Das Rheingold for Naxos.
Throughout 2017/18 Oleksandr performs at the Staatstheater Braunschweig (Germany) where his roles include the title role of Figaro (Le Nozze di Figaro), Leporello (Don Giovanni), Don Carlo (Ernani), Jochanaan (Salome), and others.
In previous seasons, Oleksandr Pushniak enjoyed success in the role of Simone in Puccini's Gianni Schicchi at the Castleton Summer Festival, conducted by Lorin Maazel. He was Prize Winner in the European Song Contest held at the Styriarte Music Festival in Austria, and semi finalist in the Domingo "Operalia" Vocal Competition in Paris. Baritone Pushniak sang as member of the Domingo-Cafritz Young Artists Program in Washington, D.C, where he honed his professional skills with the Washington National Opera.
In 2005 the young Pushniak graduated from the National Music Academy of Ukraine, Kiev, while performing in a variety of concert halls, including the National Philharmonic of Ukraine and the Dnipropetrovsk Philharmonic.