Mykola Shuliak – tenor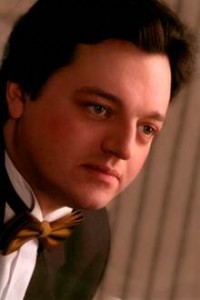 The leading tenor of the National Opera of Ukraine, and winner of numerous international competitions, Mykola Shuliak is also a finalist in the Placido Domingo 'Operalia'.
Tenor Shuliak performs operatic and concert repertoire at theaters and concert stages throughout Europe, singing technically difficult repertoire such as Rossini's La Cenerentola with beautiful timbre and easily placed and exciting high notes.
Born in Kiev, Ukraine, where in 2005 he finished Ukraine's National Music Academy, having received a performance degree under vocal professor – Vladimir Timokhin.
Since 2006, he appears as star tenor with the National Opera of Ukraine, Kiev, allowing him the opportunity to develop experience in a good number of tenor leading roles.  From 2005, the tenor has appeared with the "President's Orchestra of Ukraine" and as soloist with the Ukrainian TV-Radio Orchestra — enabling him to record a good number of arias to CD disc.