Sumayya Ali – soprano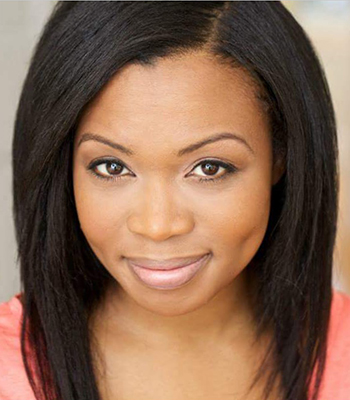 Sumayya Ali is the newest and one of the most diverse dramatic sopranos on the scene. This American soprano has been hailed by critics as "celestially voiced", "emotionally and structurally ethereal" and "silken voiced". This seasoned thespian with three Broadway shows under her belt has been able to marry her present story telling sensibilities with a rich warm soprano to create a very unique experience.
Born in Lawrence Kansas, Sumayya was aware from a young age that there was a burning spinning wheel in her heart that is most effectively transferred into the universe in the form of music. This energy has lead Sumayya to have a career as a professional actor musician as well as an opera singer. Most recently Sumayya was playing the violin, dancing and singing in Natasha, Pierre and the Great Comet of 1812 on Broadway; but she could also be found as understudy to Audra McDonald on Broadway and performing works that require her operatic training. Sumayya developed the role of Harriet Tubman in the new opera Harriet Tubman: When I Crossed that Line to Freedom with American Opera Projects. She also was a part of the production of Master Class at the Kennedy Center with Tyne Daly. Sumayya's career has led her to dance sing and play instruments in concert halls and theaters throughout the world. As a full lyric soprano, Ms. Ali was a Boston district winner of the Metropolitan Opera Auditions. Now that her full dramatic voice has developed, She has been able to fuse her vast, rich  performance experience with the spirit of Verdi and finally feels complete. Her goal is to use her art to heal and unveil truth. Sumayya holds a bachelor degree in music from Spelman College as well as a master degree in music from The New England Conservatory in Boston, MA.